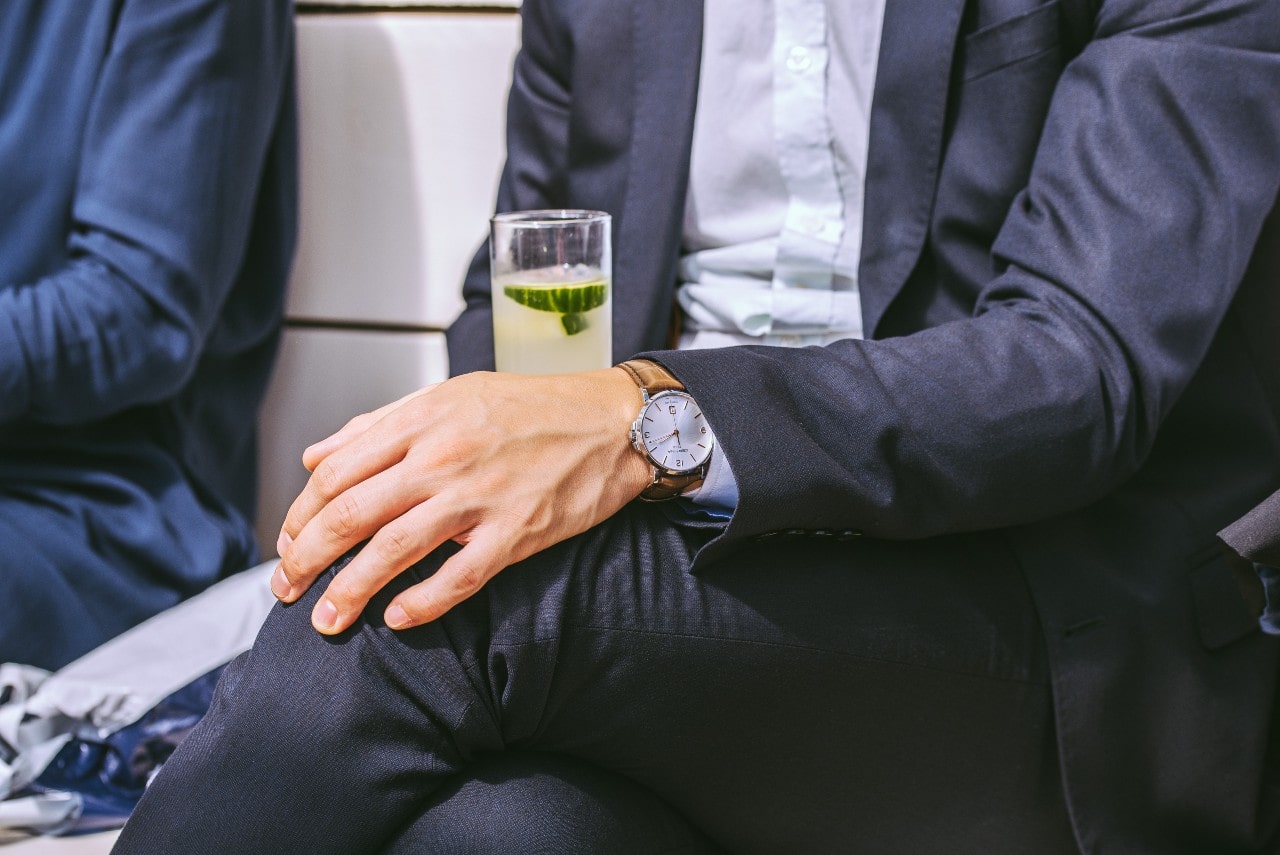 Father's Day is just around the corner, and what better way to celebrate than with a stylish and sophisticated timepiece? The gift of a watch is a wonderful way to show your father, grandfather, or father figure how much you appreciate them. Watches are a timeless and classic gift that can be worn every day, and they come in a variety of styles and designs to match any personality and taste. Whether you're looking for a sporty and rugged watch or a sleek and elegant one, there is a timepiece to suit every style and budget. Our stylish experts have carefully selected our favourite types of watches available in our showroom.
Quirky Casuals
Quirky, standout timepieces are a great way to add a bit of personality and flair to any watch collection. These watches feature unique designs, colours, and features that stand out from traditional timepieces. Quirky watches can range from playful and fun to bold and eccentric, making them a great conversation starter and statement piece. They can also be a reflection of the wearer's personality and style, adding a touch of individuality to any outfit. Whether you're looking for a watch that is playful and fun or one that is bold and daring, our collection has something for everyone.
The Movado Modern 47 watch is a rather eccentric timepiece that combines modern style with traditional elegance. The watch boasts a bold and minimal design with a sleek 47mm stainless steel case and an eye-catching red dial that features a Movado signature dot at 12 o'clock. The watch is powered by a Swiss-made quartz movement, ensuring reliable and accurate timekeeping.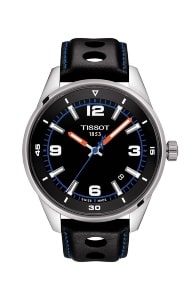 Super Sporty
Sporty watches are the ideal Father's Day gift for the active and adventurous dad. These watches are designed to withstand his favourite outdoor activities, from hiking and camping to swimming and diving. They often feature durable materials, such as stainless steel or titanium, and are water-resistant to varying depths. Sporty watches also come in a variety of styles, from bold and chunky to sleek and streamlined, and they are ideal for casual wear. They are fitting for the dad who enjoys a healthy and active lifestyle and values both style and functionality in his timepiece.
The Tissot Alpine on Board watch is an example of a sporty watch for casual wear. The watch boasts a sleek and modern design with a black dial that features luminescent hands and indexes, as well as a date display. The watch also features a durable stainless steel case and black leather band, ensuring that it can withstand the rigours of everyday wear.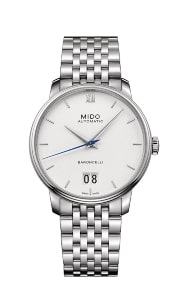 Clean Minimalist
Minimalist watches are an excellent gift for Father's Day as they embody simplicity, functionality, and elegance. These timepieces feature a sleek and uncomplicated design, often with a single dial, a minimalist face, and a slim band. They are wonderfully appropriate for dads who appreciate timeless style and practicality. The beauty of a minimalist watch lies in its versatility; it can be worn with a casual or formal outfit, making it an ideal accessory for any occasion. Additionally, these watches are durable and often made with high-quality materials, ensuring that they will last for years to come. Overall, a minimalist watch is a thoughtful and timeless gift that any dad would appreciate.
This minimalist-style watch from Mido Baroncelli lll is a stunning example of minimalist design in a watch. It features a clean and simple face with a single dial, a date function, and elegant hour markers. The slim stainless steel band completes the look of this timepiece.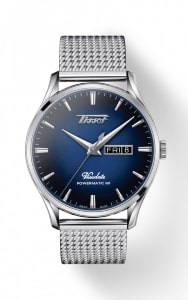 Throwback Timepiece
Retro-style watches are certain to please most any dad, as they evoke a sense of nostalgia and timeless style. These watches often feature designs inspired by classic timepieces from the 1950s, 60s, and 70s, with bold colours, unique shapes, and vintage-inspired details. The charm of retro-style watches lies in their ability to seamlessly blend vintage aesthetics with modern technology, providing dads with a functional yet stylish accessory. They are ideal for dads who appreciate the classic look and feel of traditional timepieces while still valuing modern features like water resistance and automatic movement.
The Tissot Heritage Visodate watch is a stunning timepiece that perfectly embodies the retro-style aesthetic. The striking blue dial features an old-fashioned-style date function and a day display, both of which are highlighted by the domed, scratch-resistant sapphire crystal. A stainless steel band adds to the watch's sleek and timeless aesthetic.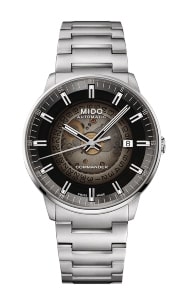 See-Through Skeleton
Skeleton dial watches are a unique and eye-catching gift for Father's Day. These watches feature a cut-out design that exposes the intricate inner workings of the watch, creating a fascinating feature. The exposed movement of the watch provides a glimpse into the intricate mechanics of timekeeping, adding a touch of sophistication and elegance to any outfit. Skeleton dial watches come in a variety of styles, from classic to modern, and are often made with high-quality materials, ensuring their durability and longevity.
The Mido Commander Gradient watch is a stunning timepiece that features a unique gradient dial that fades to completely transparent, providing a clear view of the watch's movement at its centre. The combination of the two features creates a mesmerising visual display, making it an exceptional accessory for any fashion-forward dad. The watch is finished with a stainless steel band, adding to its modern and sophisticated look.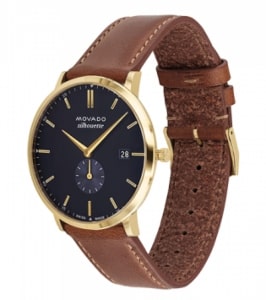 Elegant Everyday
Casual everyday watches are a great gift for dads who want a watch that can be worn on a day-to-day basis. These watches feature a durable and comfortable band and a simple design that can easily match any casual outfit. They are often water-resistant, making them suitable for outdoor activities and sports. Casual everyday watches are available in a range of styles, from minimalist to bold and sporty. They are also often affordable, making them an accessible gift option. Overall, a casual everyday watch is a practical and stylish gift that any dad would appreciate.
The Movado Heritage watch is a stylish and versatile timepiece that makes a perfect gift for any dad that wants to add a bit of polish to his everyday looks. It features a sleek and minimalist design, with a simple black dial and gold-tone hands and hour markers. The leather strap adds a touch of sophistication and comfort, making it suitable for everyday wear.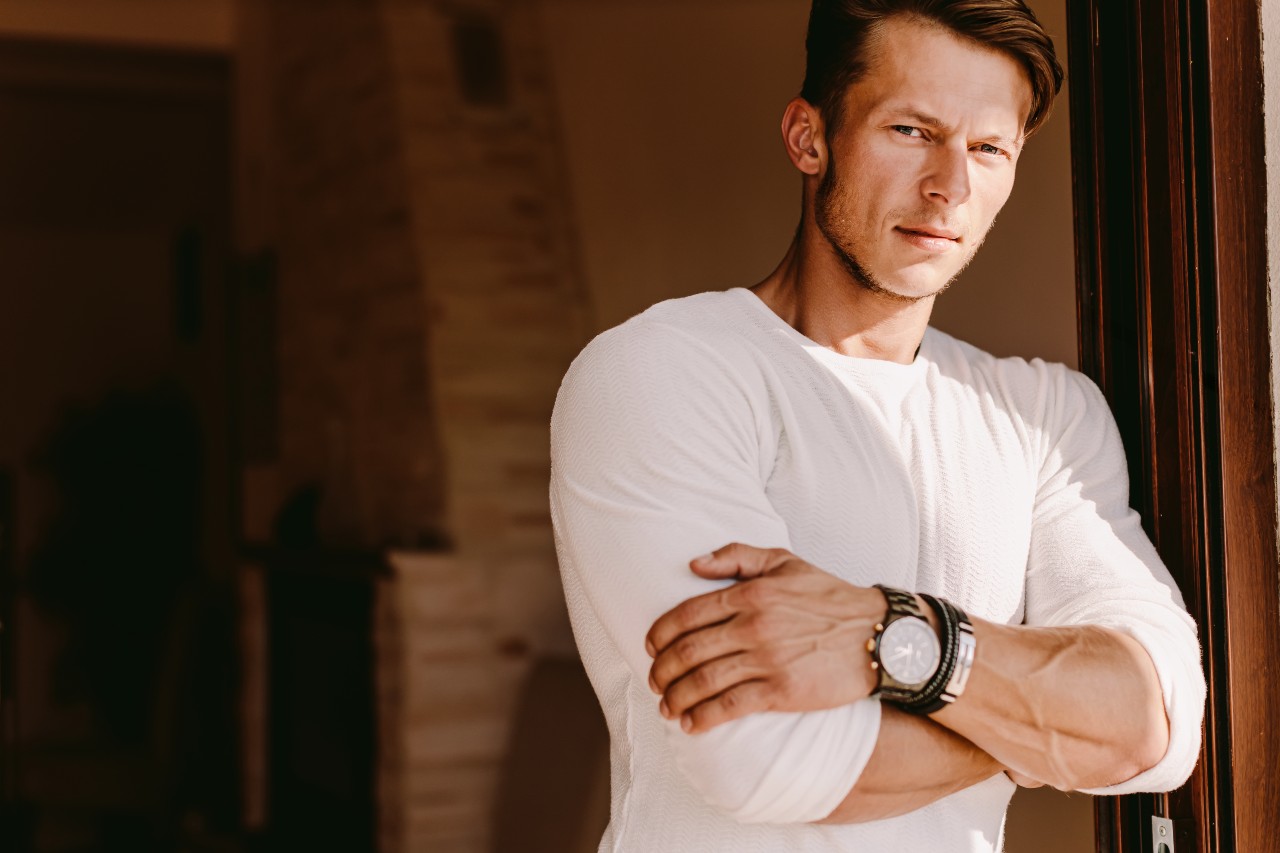 Discover Father's Day Gifts at Prestige Jewellers
When it comes to shopping for Father's Day gifts in Albany, Prestige Jewellers is an excellent place to find the perfect timepiece. They offer a wide range of luxury watches from some of the most well-known brands, ensuring that there is something for every style and budget. Their knowledgeable and friendly staff can assist in finding the ideal watch to match the recipient's tastes and preferences. Prestige Jewellers also provides expert advice on maintaining and caring for the watch, ensuring that it will remain a cherished accessory for years to come. Book an appointment at our Edmonton or Fort McMurray showrooms and find a memorable and timeless gift for any dad.