Jewellery is more than just a collection of jewels and precious metals. Jewellery is a reflection of love, elegance, family history, and the promise of eternity. Your jewellery is a part of who you are as a person and adds an unmistakable air of "you" to your daily look and identity.
When you need your jewellery repaired or maintained, you need to turn to experts who not only know jewellery intimately but also consider your jewellery pieces as special as you do, and will treat them as such. Prestige Jewellers has been the source of the finest jewellery fashions for the greater Edmonton and Fort McMurray areas for over 20 years. We proudly offer on-site jewellery maintenance services so you know that your treasures are safe in our hands.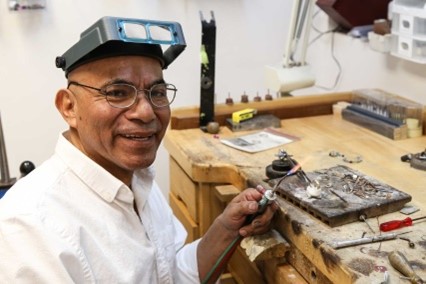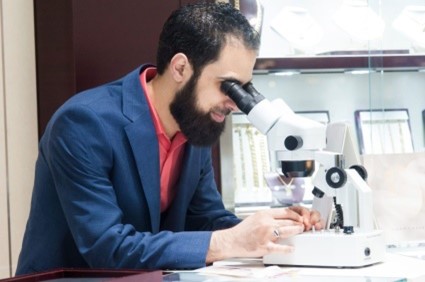 EXPERT IN-HOUSE JEWELLERY REPAIR :
In addition to beautiful jewellery, the staff at Prestige Jewellers are experts at keeping your treasures in perfect condition. Fast and affordable, our expert jeweller is experienced in all facets of jewellery maintenance. Call, Text, or come-in to see if your pieces can be serviced by our in-house experts. From watch service, to chains and earrings and everything in between. Our GIA certified gemmologist can work with you to maintain heirlooms. I promise the list of things we can help you with is much smaller than you think. You'll never know what we can do for you until you ask.
EXPERT JEWELLERY SERVICES OFFERED AT PRESTIGE JEWELLERS
On top of repairs, we offer a variety of other services pertaining to your jewellery. Prestige proudly offers in-house appraisals and insurance replacements estimates. We also offer in-house engraving for watch backs, rings, cufflinks, lockets, bracelets…basically anything you can think of. Prestige will also trade-in your gold at the best price we can so consider maybe trading in your old gold for something new.
CONTACT Prestige JEWELLERS TODAY FOR ALL YOUR JEWELLERY REPAIR NEEDS!
Our experts are masters at jewellery servicing, so don't hesitate to come down and look at new pieces while your older ones are being serviced! Head over to the contact us page to ask us more about our jewellery repair services