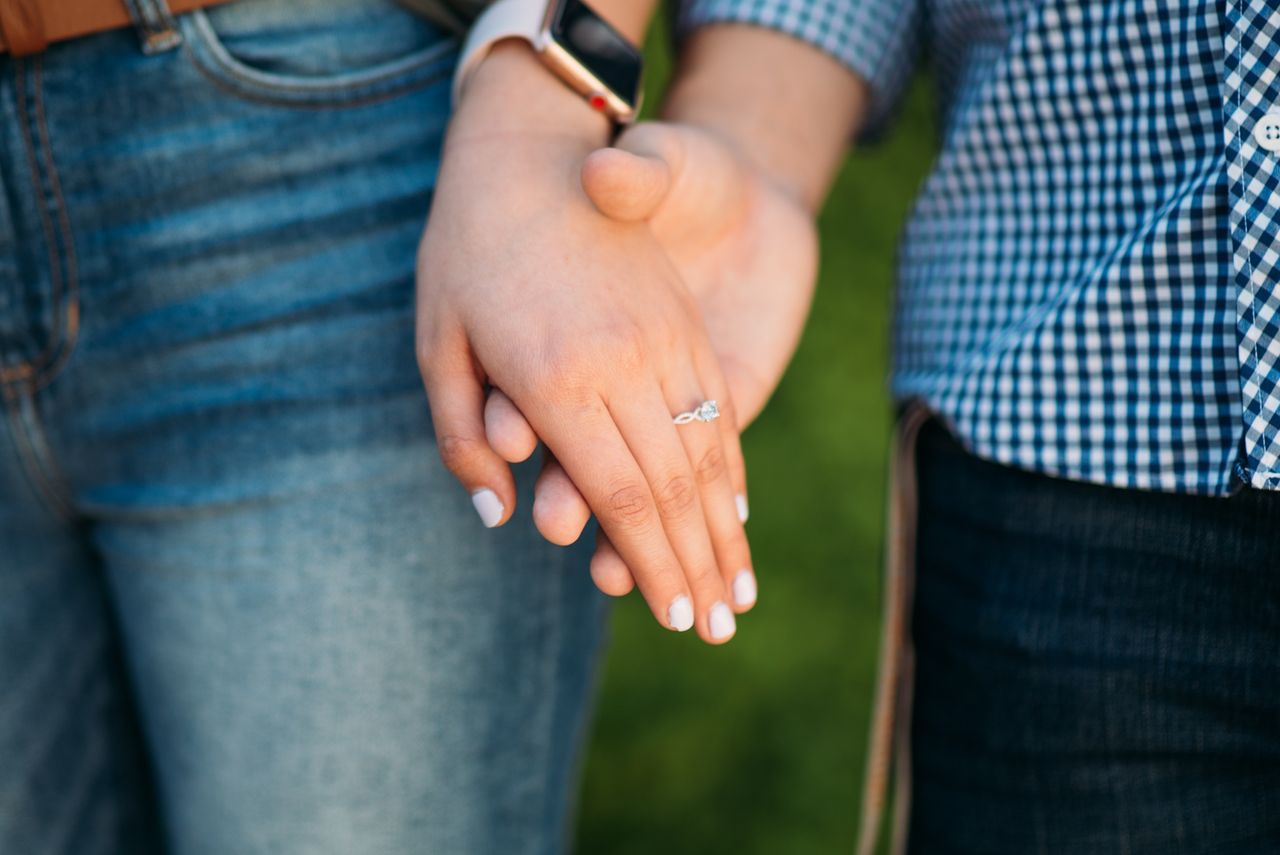 If you or your partner is the type who stays on the cutting edge of fashion, keeping up with trends in design from clothing to decor to modern art to jewellery, you will want to choose an engagement ring that speaks to this personal proclivity. Our selection of bridal jewellery at Prestige Jewelers remains ever fresh and modern to cater to a wide range of tastes, so each person that enters our Alberta showrooms finds a fitting piece for them. We have put together this guide to some of the most significant engagement rings of 2023.
Bezel Set Centre Stones
Sleek bezel settings have always possessed a modern air. Bezel set engagement rings are characterised by centre stones held in place by strips of metal that surround the gem's circumference. Bold and almost futuristic, these rings are a great option for those looking for something unique. For example, this chic engagement ring from Noam Carver is truly incredible, with stand-out floral-inspired details swirling around the centre, round-cut stone.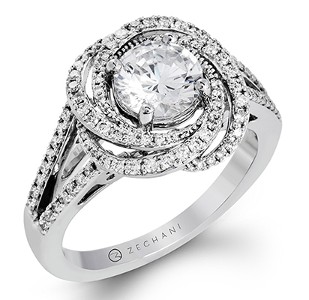 Unique Settings
Another trend we are already seeing plenty of this year is unexpected engagement ring settings. Straying away from traditional unadorned bands and side stone settings are rings such as this swirling and organically-shaped white gold ring from Zeghani's Nature Lover collection. Perfect for anyone who loves to go against the grain and stand out in their style, this ring is certain to be a showstopper.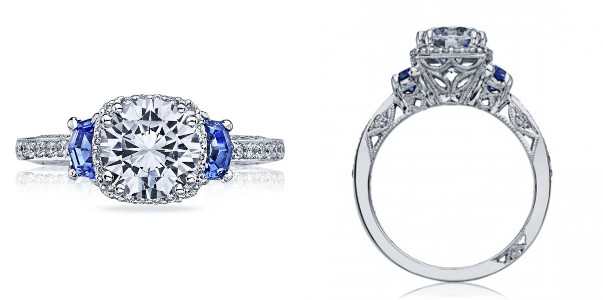 Gemstones
For a break from tradition, select a gemstone engagement ring. Gemstones bring a flash of vibrant colour and extra personality to these sentimental pieces. Choose your birthstone, your favourite colour, or a stone that simply holds emotional significance to serve as either the centre stone or accent stones in your distinctive and contemporary engagement ring. This Dantela ring from Tacori, for instance, features mesmerising sapphires flanking either side of the centre diamond.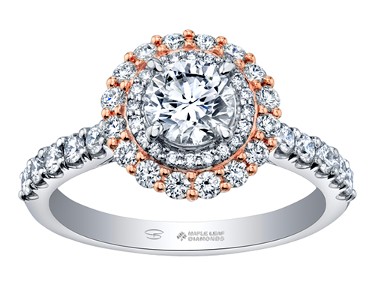 Mixed Metal
Far behind us are the days when mixing metals was considered a fashion faux pas. Today, bridal jewellery designers are using multiple types of metal in contrasting shades to create an extraordinary visual interest and dynamism in their engagement rings. Opt for a piece with a subtle rose gold accent such as this halo ring from Maple Leaf Diamonds with a bold contrast for an eye-catching effect.

Marquise Cut Diamonds
The elegant marquise cut is wonderfully unique in that it is slender and elongated, and features two pointed ends. Choose an engagement ring that features one of these stones at its heart for a ring that wonderfully communicates your stand-out personality. They can be arranged horizontally or vertically for radically different effects and silhouettes.We adore this minimalist solitaire engagement ring from the Simply Tacori collection that puts this phenomenal cut on full display in a horizontal setting.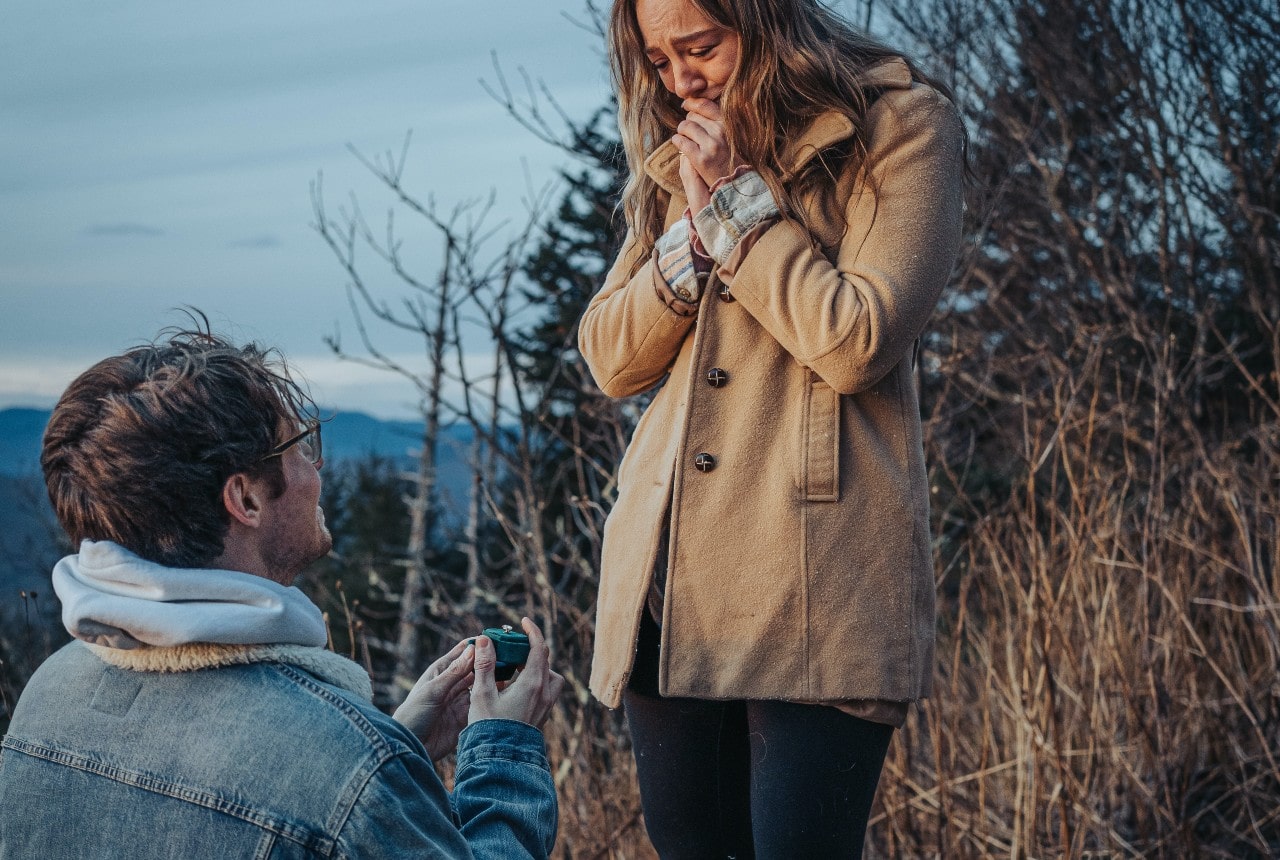 Shop Designer Engagement Rings at Prestige Jewellers
Whether you favour modern and cutting-edge designs or prefer more traditional, tried-and-true options, you are certain to find your dream engagement ring among our superior inventory here at Prestige Jewellers. We pride ourselves on stocking our Edmonton and Fort McMurray, Alberta jewellery stores with the finest selection of bridal jewellery from some of the most reputable designers in the world. It would be our joy to assist you in finding the ring you will wear and adore for the rest of your marriage. Request an appointment for a personalised consultation with one of our team members today.