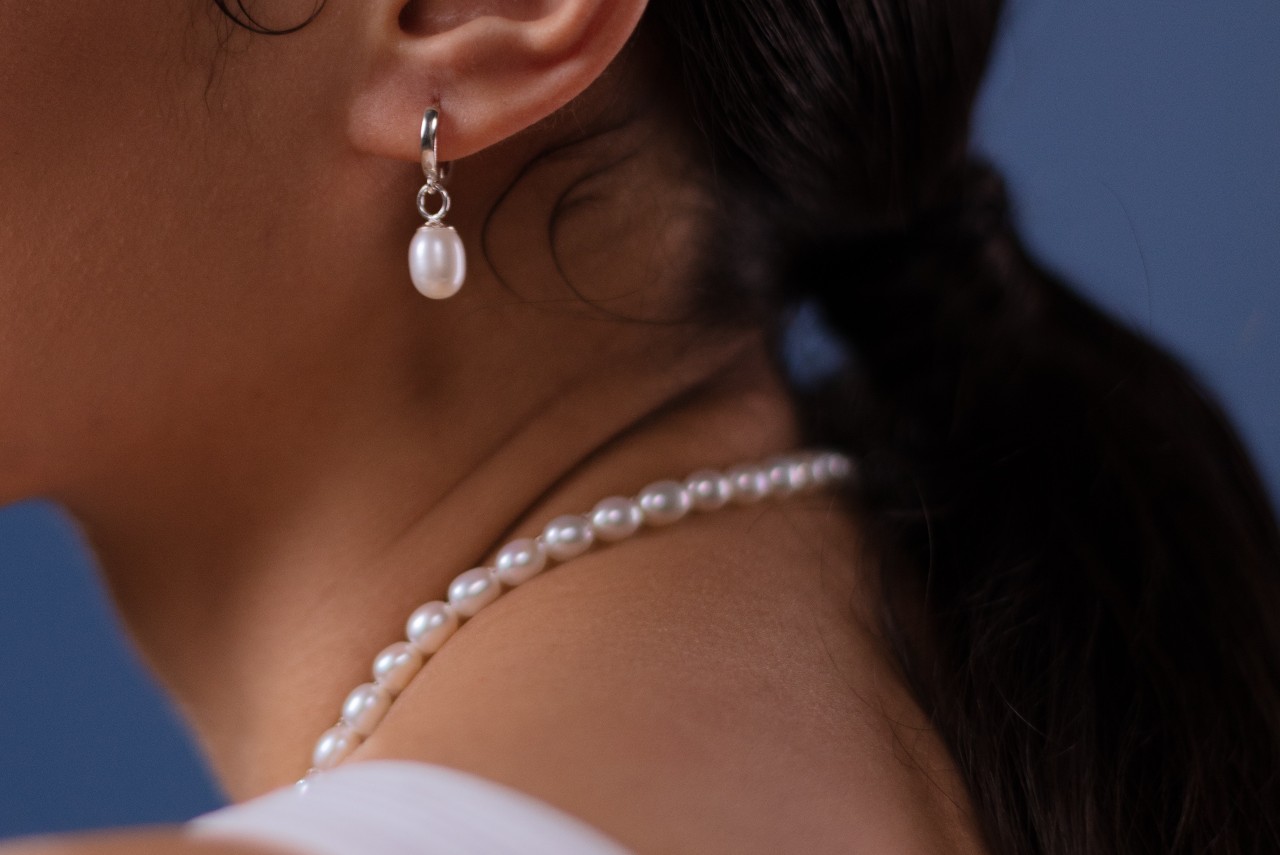 Birthstone jewellery is the pinnacle of personalized accessorization. It brings sentimentality and individualization to every look. These pieces also make for wonderful gifts, showing your recipient that you put time and effort into choosing a piece that reflects and appeals to them specifically. We've chosen a few of our favourite gemstone pieces for each month to help make your shopping experience a breeze.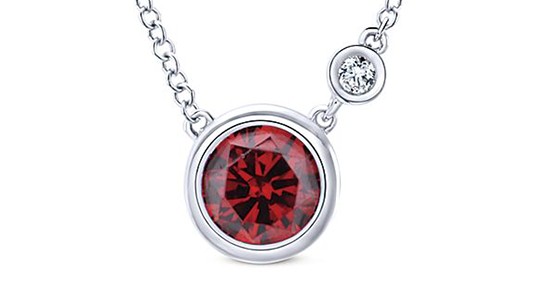 January: Garnet
Symbolizing strength and vitality, garnet is a deep red gemstone that was historically believed to protect the wearer from harm. For those looking to add a bold touch to their outfit, this Gabriel & Co. necklace is a stunning option.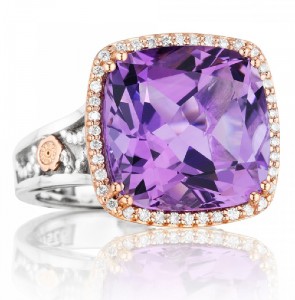 February: Amethyst
Associated with peace, clarity, and balance, amethyst is a purple gemstone that was believed to ward off drunkenness in ancient times. Tacori's Amethyst Crescent Crown ring showcases the gem's elegance and regal beauty.
March: Aquamarine
Aquamarine is a light blue gemstone that's associated with the sea and the sky, and is said to bring calmness and clarity to the wearer. For a delicate and feminine way to incorporate this gemstone into your wardrobe, this Gabriel & Co. Hampton fashion ring is a perfect choice.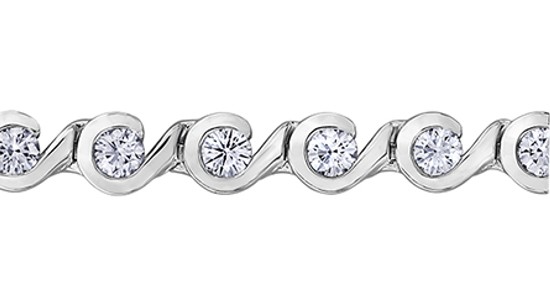 April: Diamond
Known for its sparkling brilliance, the diamond is the ultimate symbol of love and commitment. We're particular fans of this Tides of Love tennis bracelet by Maple Leaf Diamonds, which is a timeless way to celebrate an April birthday or special occasion.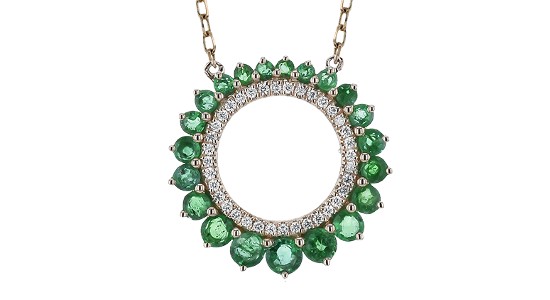 May: Emerald
Representing love and rebirth with its rich green colour, the emerald is believed to bring vitality and wisdom to the wearer. This Zeghani Precious Stone necklace, featuring an emerald surrounded by diamonds, is a stunning statement piece.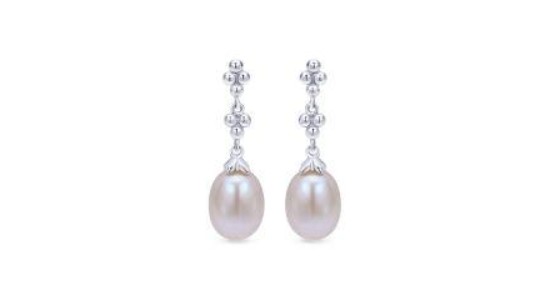 June: Pearl or Alexandrite
June has two birthstones, pearl and alexandrite. Pearls are associated with purity and innocence, while alexandrite, a rare colour-changing gemstone, represents luck and fortune. Combining pearls and gold, these Gabriel & Co. Bujukan earrings are a modern and chic way to incorporate these gemstones into your look.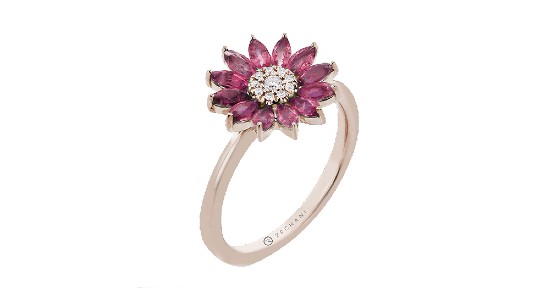 July: Ruby
Symbolizing love and passion, the Ruby is a deep red gemstone believed to bring good fortune and protection. For a sophisticated and glamorous piece of jewellery, Zeghani's Ruby Precious Stones ring with its halo of diamonds, is a phenomenal piece.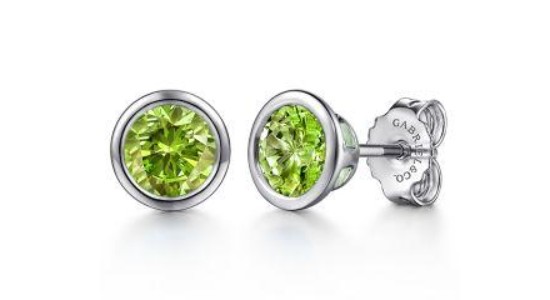 August: Peridot
Representing strength and healing, the vibrant green Peridot is believed to bring peace and harmony to the wearer. This Lusso colour necklace by Gabriel & Co.., featuring a peridot surrounded by diamonds, creates a delicate and feminine look.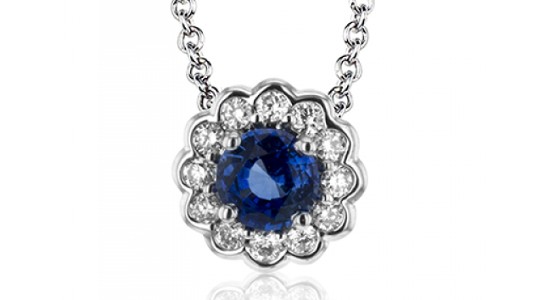 September: Sapphire
Sapphire is said to represent wisdom and truth as well as believed to bring protection and good fortune. This striking gemstone is typically blue but is available in other colours. This Zeghani Precious Stone necklace, featuring a stunning blue sapphire surrounded by diamonds, is wonderfully captivating and elegant.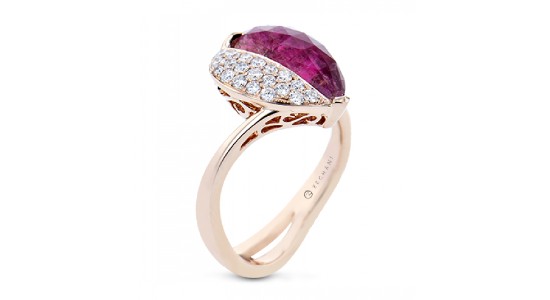 October: Tourmaline
Representing strength and creativity, Tourmaline comes in many colours and is believed to bring balance and harmony to the wearer. The Zeghani's SG Tourmaline ring showcases the gem's unique beauty and personality.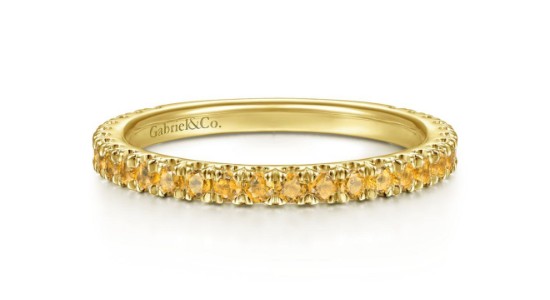 November: Citrine
Citrine has long been associated with joy and positivity. It is a warm yellow gemstone, also believed to bring success and abundance. Gabriel & Co.'s Stackable Citrine ring is a fun and playful way to incorporate this sunny gemstone into your jewellery collection.
December: Turquoise
Associated with protection and healing, turquoise is a blue-green gemstone believed to bring good fortune and wisdom. Tacori's Petite Gemstones earrings showcase the gem's natural beauty and unique character.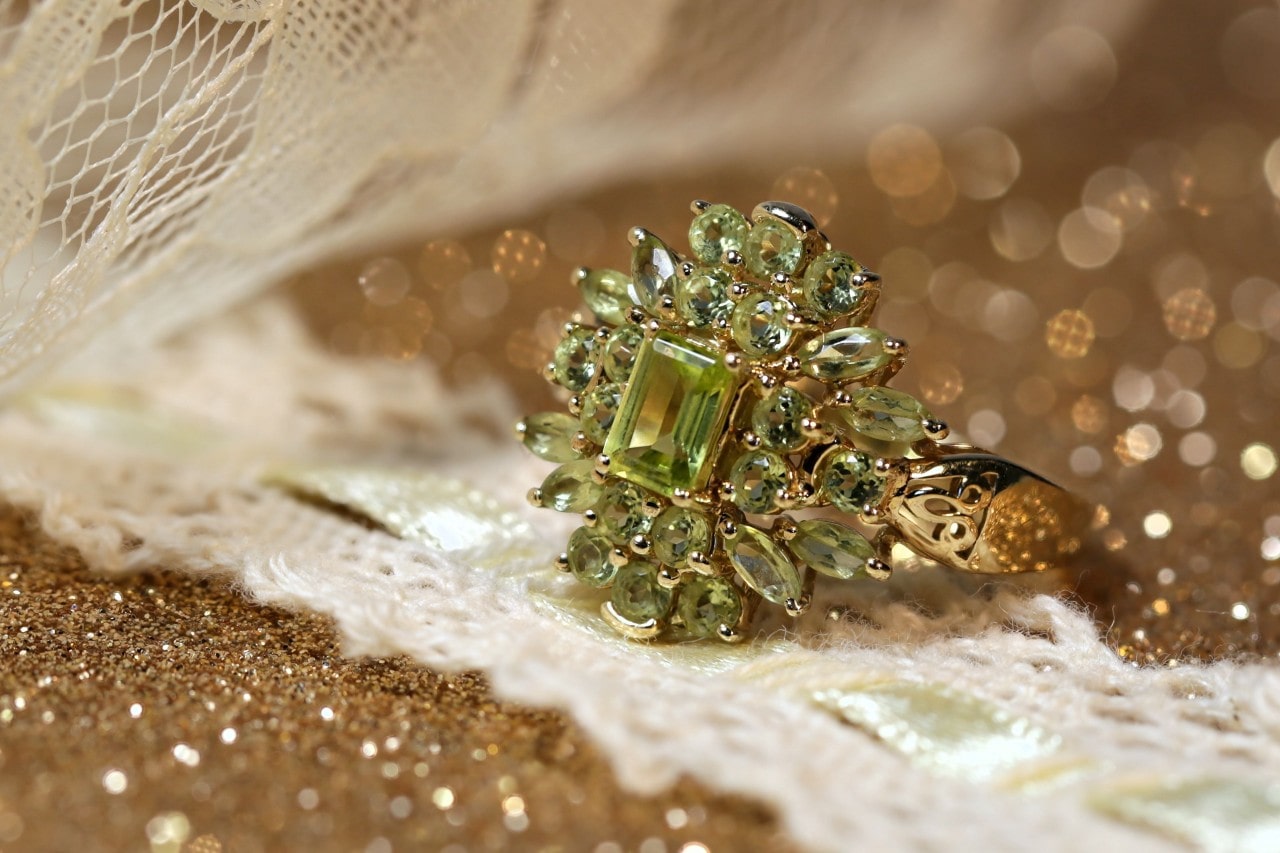 Shop Birthstone Jewellery at Prestige Jewellers
It would be our pleasure to assist you in finding a birthstone accessory that you or your loved one will cherish for a lifetime. Our Edmonton and Fort McMurray, Alberta jewellery stores are stocked with incredible collections of jewellery certain to satisfy even the most discerning of tastes. Allow our team of professionals to guide you through our inventory with ease. Request an appointment for a personalized consultation with one of our team members today, or browse our inventory online.