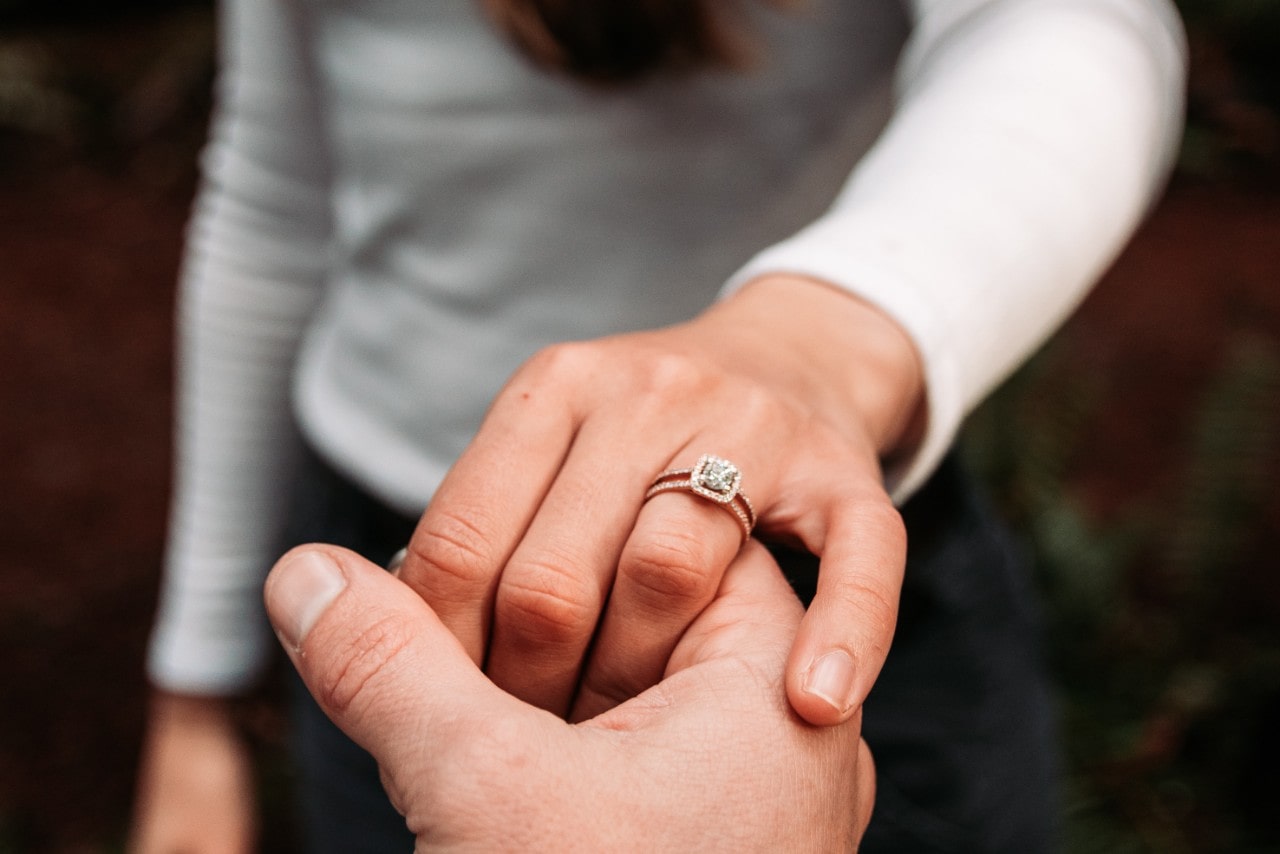 As the leaves in Alberta transform into a breathtaking display of fiery hues and the crisp autumn air fills the surroundings, there's no better time to embark on a romantic journey towards forever. Alberta's stunning natural beauty provides an enchanting backdrop for a fall proposal, and at our jewellery store, we understand the significance of selecting an engagement ring that perfectly complements the season's cozy and vibrant ambiance. In this guide, we invite you to explore a variety of creative and heartwarming fall proposal ideas tailored to the Alberta landscape, as well as a selection of engagement rings designed to capture the essence of this magical time of year.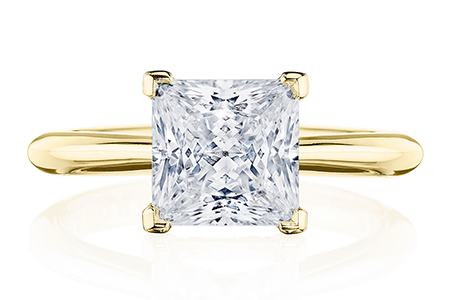 Hike Through Wild Sculpture Trail
Imagine embarking on an unforgettable journey through Alberta's Wild Sculpture Trail in Sundance Provincial Park, located just under a three-hour drive from downtown Edmonton. As you wind your way through the enchanting landscape, the trail leads you to the hidden gems of three secluded lakes, mirroring the tranquil beauty of your love story. The three-stone princess engagement ring from Tacori's Simply Tacori collection emerges as the perfect choice for proposing on this hike. Crafted in 18k rose gold, its warm and inviting tones mirror the breathtaking fall foliage that surrounds you. With its timeless elegance and the symbolism of three stones representing past, present, and future, this ring captures the essence of your love and mirrors the sparkling beauty of the three lakes.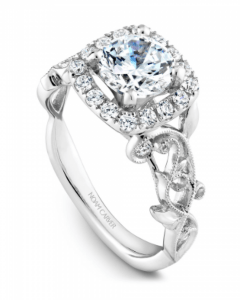 Visit the Great White North Pumpkin Fair
While this year's Great White North Pumpkin Fair may have already passed, it's never too early to start planning for next year's memorable proposal in early October. This beloved tradition offers a delightful blend of autumnal charm and community spirit, making it an ideal setting to propose and create lasting memories. As you kneel amidst the festive pumpkin displays and the air is filled with the scent of pumpkin spice, what better way to mark the occasion than with a proposal? This Noam Carver Floral engagement ring, with its intricate vine-like details adorning the shank, perfectly captures the essence of this special moment. Crafted with impeccable artistry, this ring symbolizes growth, love, and the beauty of nature's cycles.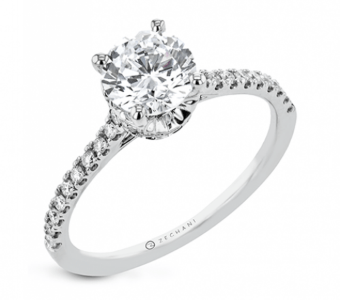 Watch an Alberta Ballet Show
A night at the Alberta Ballet's enchanting rendition of "The Sleeping Beauty" provides the perfect backdrop for a romantic and unforgettable proposal. Just as the prince sweeps Sleeping Beauty off her feet in this classic fairytale, you, too, can captivate your beloved with a fairytale-worthy moment. After witnessing the graceful dancers and the magic of the stage, you can set the stage for your own magical moment by proposing with the Zeghani Under Halo side stone engagement ring. Its artistic "under halo" design creates a mesmerizing dance of light, reminiscent of the grace and elegance of the ballet dancers you've just admired.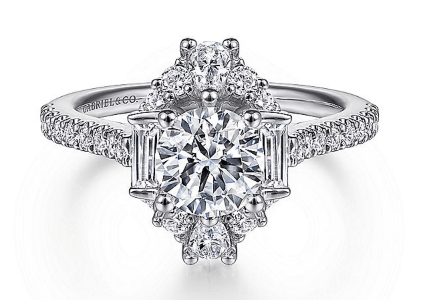 Stroll Through Pumpkins After Dark
Picture a magical evening strolling hand in hand through the iconic Pumpkins After Dark, where over 6,000 hand-carved pumpkins come to life in a mesmerizing display of artistry and creativity. Amidst this breathtaking spectacle, you have the perfect opportunity to create a memory that will last a lifetime by proposing with a ring that captures her love for art and beauty. This resplendent Gabriel & Co. Bridal Art Deco engagement ring, with its dramatic design, is a testament to your appreciation of her passion for art. Just as the pumpkin art illuminates the night, this exquisite ring will light up her heart with its dazzling brilliance. It's a proposal that combines the magic of creativity with the promise of a lifetime filled with love and artful moments together.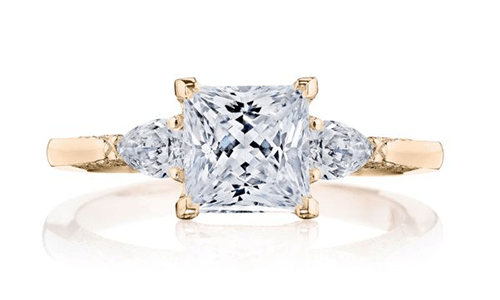 Enjoy Oktoberfest with the Battle River Train Excursions
Celebrate Oktoberfest in a truly unique and romantic way with a journey on the Battle River Train Excursions, bound for the charming town of Kelsey. As you traverse the picturesque Alberta landscape, serenaded by the tunes of an onboard accordion player, the magic of the season fills the air. Your destination? The Annual Heisler Community Sausage Supper, where the jovial spirit of Oktoberfest comes to life. Amidst the revelry, propose to your beloved with the breathtaking Tacori RoyalT princess-cut diamond solitaire engagement ring, crafted in 18k yellow gold. Just as the golden hues of fall surround you, this ring will capture her heart with its exquisite brilliance and elegance, marking a proposal that blends tradition, joy, and love in perfect harmony.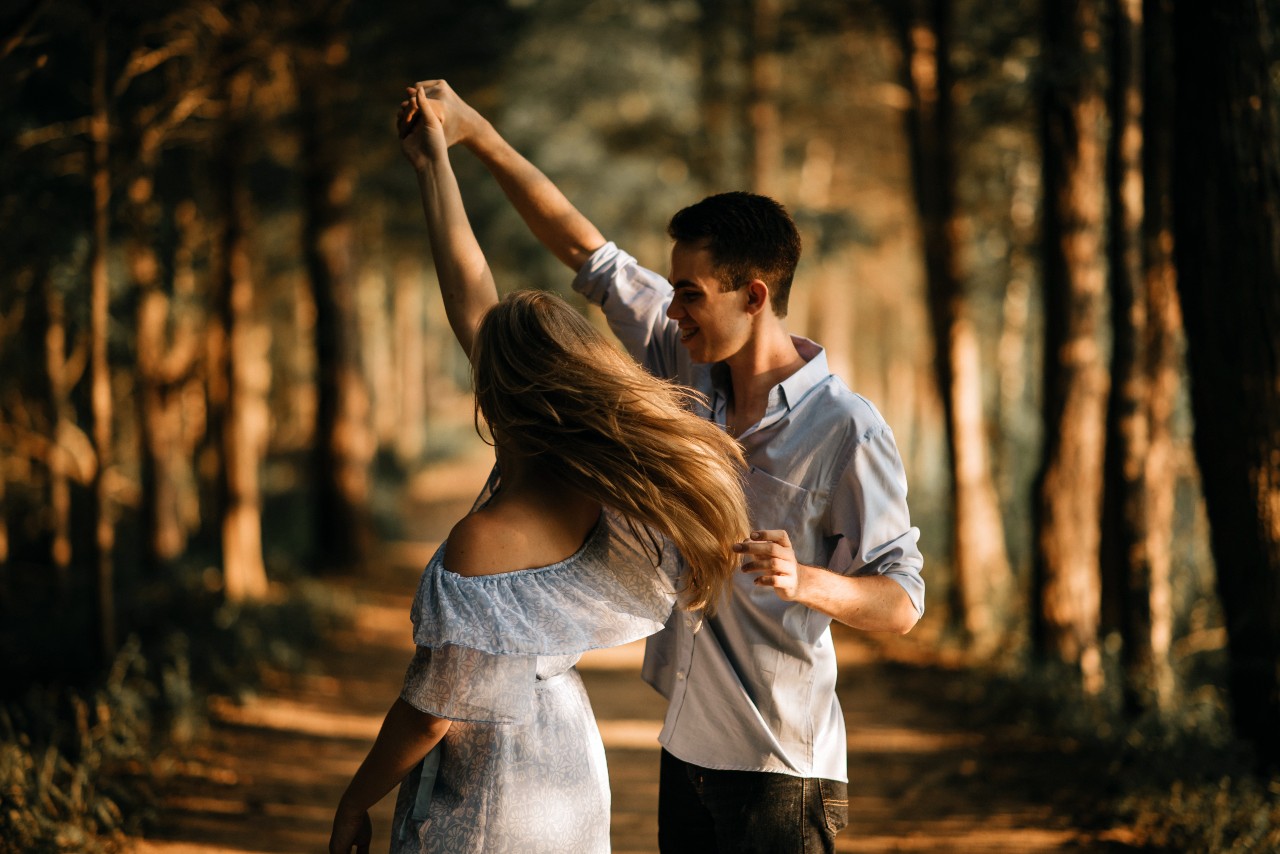 Find the Ring for Your Dream Proposal at Prestige Jewellers
At Prestige Jewellers, we take immense pride in our Edmonton and Fort McMurray jewellery stores being your preferred choice when it comes to finding the perfect engagement ring. Our commitment to craftsmanship, quality, and personalized service ensures that you'll discover an exquisite selection of rings that emulate your love story. We're also proud to offer our discerning clientele custom design and other professional jewellery services. To embark on this exciting journey of finding the engagement ring that perfectly reflects your love, we invite you to book an appointment with us today. Let us help you create the magical moment you've always dreamed of.