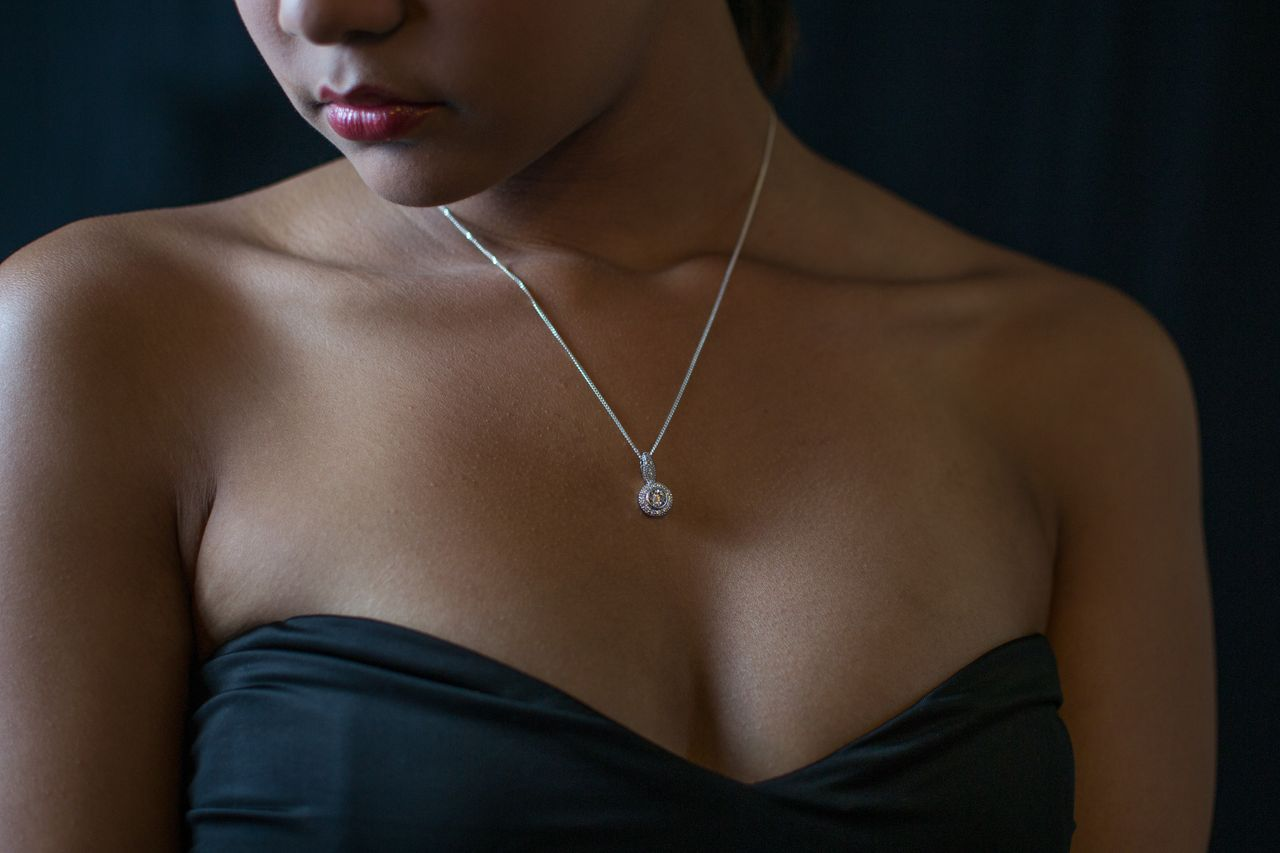 Moms love necklaces. Whether it's an elegant chain or an elaborate pendant, mothers simply cannot get enough of these extraordinary accessories. This is not exclusive to mothers: everyone enjoys the enchanting beauty of necklaces, yet these items can be a fantastic way to give a mom a gift she can keep close to her heart. At Prestige Jewellers, we have a wide selection of glamorous necklaces in various styles. Our team has put together a list of our favourite necklaces that are especially suitable for Mother's Day.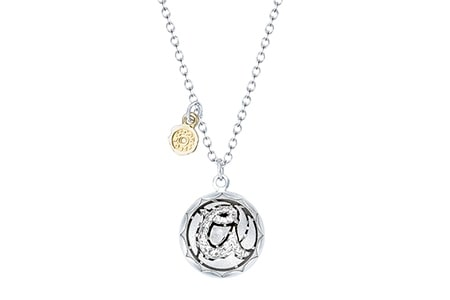 Initials and Lettering
Initialized pendants are an excellent gift for Mother's Day because they offer a personalized touch that is both unique and meaningful. At Prestige Jewellers, we offer pieces with different styles, materials, and customization options to suit any mother's taste. Whether it's a simple gold initial pendant or a more elaborate design adorned with diamonds or gemstones, each piece is expertly crafted with attention to detail and the finest materials.
The Tacori Love Letters necklace is a beautiful and luxurious piece of jewellery that is the phenomenal gift for any mother on Mother's Day. The necklace features a pendant with a distinctive letter, delicately carved and adorned with dazzling diamonds suspended from a delicate gold chain. It's available in any letter, so pick something personal. It could be an M to represent "mom," the first letter of their name, or anything else that could be significant.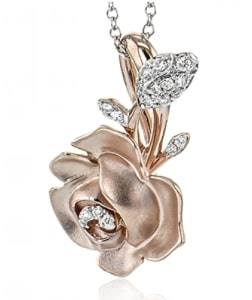 Flowers and Nature-Inspired
Floral and nature-inspired jewellery is a perfect choice for a Mother's Day present as it captures the essence of motherhood - nurturing, growth, and beauty. The intricate designs of flowers and leaves symbolize the ever-changing and evolving nature of a mother's love. These designs are versatile and can be found in different styles and materials, from delicate rose gold and diamond earrings to bold and colourful statement necklaces. Wearing nature-inspired jewellery allows the wearer to express themselves, their personality, and their connection to nature.
This Zeghani Mother Nature Garden necklace is a luxurious and feminine piece of jewellery that captures the beauty of nature. This pendant features a realistic gold rose, delicately crafted to exude elegance and sophistication, with tasteful diamond accents that add a touch of sparkle and glamour. It serves as a reminder of the blooming and nurturing spirit of motherhood and the unbreakable bond that a mother shares with her child.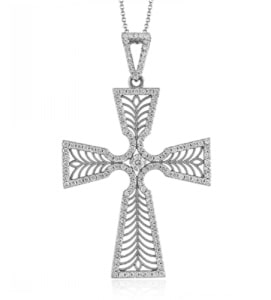 Vintage and Antique
Mothers may like vintage-style necklaces as they evoke a sense of nostalgia and sentimentality, reminding them of a bygone era. Vintage-style pendants come in different materials and designs, ranging from intricate silver filigree to elegant gold chains, each exuding a timeless and classic aesthetic. Wearing a vintage-style necklace allows a mother to connect with her past and the memories that she holds dear, making it a lovely gift for Mother's Day.
The Zeghani Vintage Vixen necklace is a stunning piece of jewellery that exudes the timeless and elegant vintage design aesthetic. This cross pendant features intricate small details and diamond accents, adding a touch of sparkle and sophistication to its delicate silhouette. As a gift for Mother's Day, it is a beautiful tribute to the nostalgia and sentimentality of motherhood. It symbolizes the beauty of the past while also celebrating the present and the future.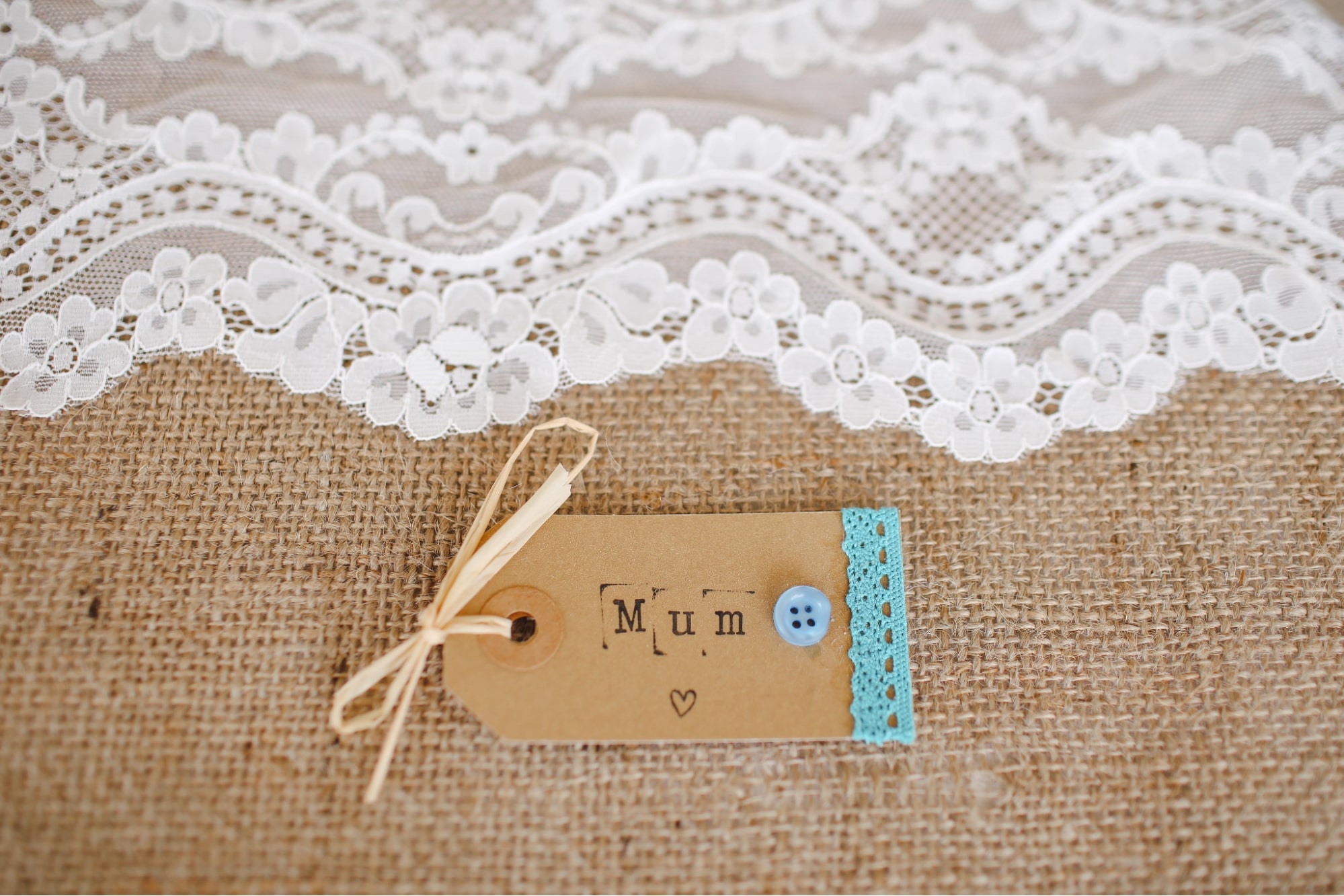 Find Mother's Day Necklaces at Prestige Jewellers
Discover unforgettable gifts for moms at Prestige Jewellers. Our enchanting and delightful necklaces are distinctive and mesmerizing presents for any occasion, as are our other accessories made by the legendary designer brands we display. Reserve an appointment with us today for a tour through our showroom, where you can see all the marvels listed here and beyond. We also offer custom design services, allowing you to create a one-of-a-kind piece to make her Mother's Day better than ever. Contact our Alberta jewellery stores in Edmonton or Fort McMurray to learn more about our jewellery services and selection.